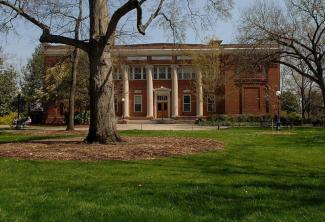 The Department of Philosophy community gathered for an online celebration on May 14, 2020 to recognize this year's graduates and award winners. The event was attended by Franklin College of Arts and Sciences Dean Alan Dorsey and included recorded remarks from UGA icon Coach Vince Dooley as well as Department of Philosophy alumnus Dustin Elliott, an environmental/natural resource policy attorney who is now the legal director of the solar startup Trajectory Energy Partners.
Scholarship and award winners were announced including: Marc Biemiller, winner of the Frank Harrison III Scholarship; Joshua Williams, winner of the Daniel S. Hart Memorial Scholarship; Stephanie Ganzeveld, winner of the Horace B. Russell Prize; and Sydney Lanyon and Spencer Caro, winners of the Richard H. Severens Scholarship.
Additional recognition goes to Valerie King for her essay, "An Experiment in Reading: Judith Butler's Gender Trouble and Ethical Citation Practices," which earned the 1st place Senior prize from the UGA Libraries Undergraduate Research Awards.
Sincerest congratulations go out to all our graduates and award winners and we wish everyone the best of luck in future endeavors.