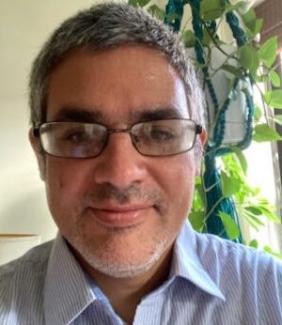 Sergio Gallegos
John Jay College of Criminal Justice
City University of New York
Sanford Hall, Room 212; also via Zoom: https://zoom.us/meeting/register/tJ0kduqgrjsiHdXcch3KyaiqzN9bRIuJRBaY
Special Information:
co-sponsored with the UGA Latin American & Caribbean Studies Institute
This talk is also available via Zoom: https://zoom.us/meeting/register/tJ0kduqgrjsiHdXcch3KyaiqzN9bRIuJRBaY
The thought of the Mexican anarchist leader Ricardo Flores Magón has been amply theorized by various Mexicans scholars who have explored his political ideas (e.g., Gómez-Quiñonez 1977, Zertuche Muñoz 2000). However, the thought of Flores Magón has not been explored so far in terms of articulating an ethical program. This is a serious shortcoming to the extent that a close reading of Flores Magón's works reveals a deep-rooted concern with certain ethical issues and dilemmas and a sustained engagement exploring different ways to address them. For instance, in his 1916 play Tierra y Libertad, Flores Magón presents us with a peasant woman, Marta, who is faced with an ethical dilemma: accepting the advances of the landowner Don Julián who wishes to have sex with or letting her beloved Juan (who has been put in prison as a result of machinations of Don Julián) die in prison. Other characters engage in actions that raise central ethical questions. For instance, rather than performing his duty impartially, the jailer who holds Juan in prison attempts to make him forsake Marta by telling him that she has given herself willingly to Don Julián, since he expects that breaking Juan will bring him the favor of Don Julián as well as a promotion.
Given Flores Magón's concern with ethical concerns and questions in Tierra y Libertad, the goal of my paper is to show that Flores Magón can be fruitfully interpreted as articulating an ethical program. To be more specific, I argue, on the basis of the concept of an insurrectionist ethics developed by Leonard Harris (2002) and Lee McBride (2021), that the ethical program that Flores Magón puts forth is a kind of insurrectionist ethics. I argue for this claim by showing that the main characteristics that are central to an insurrectionist ethics -in particular, (i) a willingness to defy norms when these norms perpetuate injustice, (ii) a defense of notion of personhood that motivates and justifies action against forms of injustice, (iii) a deployment of representative heuristics and (iv) a praise of traits of certain traits of character when they enable people to resist oppression- are present in the play of Flores Magón. In virtue of this, I also argue that the work of Flores Magón is valuable not only in terms of the political ideas that he presents but also in virtue of articulating an ethics of insurrection that can be used as a moral groundwork for emancipatory movements in Mexico and, perhaps more broadly, in the rest of the Americas.
Sergio Armando Gallegos Ordorica is Assistant Professor of Philosophy at John Jay College of Criminal Justice (CUNY). He received his Ph. D from the Graduate Center of the City University of New York in 2011. His main on-going research project focuses on exploring the various connections existing between Latin American philosophy and American philosophy (particularly, pragmatism), with the goal of putting both traditions in conversation so that they can enrich each other. He is the author of various articles at the intersection of Latin American philosophy and
US pragmatism. In particular, he has published "Sor Juana Inés de la Cruz on Self-Control" (2020) in Philosophy Compass and "I-representations as mental currency: reading Huw Price through Andrés Bello" in Transactions of the Charles S Peirce Society. Other recent publications include two book chapters respectively titled "Decolonizing Mariátegui as a prelude to Decolonizing Latin American Philosophy" (2021) and "Mestizaje as an epistemology of ignorance" (2021) in edited collections published by SUNY Press. He was recently awarded aHumanities Unbounded Faculty Visiting Fellowship at Duke University for the academic year
2021-2022 in order to write a book on the 17th Novohispanic philosopher and poet Sor Juana Inés de la Cruz.