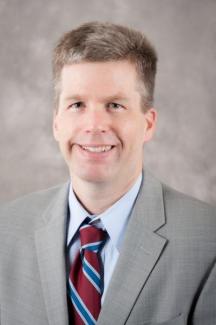 Ted Poston
Philosophy
University of Alabama
Peabody Hall, Room 115
Special Information:
CANCELLED -- to be rescheduled at a future date
W.K. Clifford famously (or, infamously) argued that 'it is wrong always, everywhere, and for anyone, to believe anything upon insufficient evidence.'  Inspired by the work of Thomas Reid, Alvin Plantinga has attacked the foundations of the evidentialist challenge to religious belief.  Plantinga argues that religious belief may be rational without being based on proper evidence.  Yet there is a natural and compelling argument that rational religious belief must be based on evidence.  The path to this conclusion will travel over much of epistemology in the past fifty years.
Dr. Poston is the inaugural Director of the McCollough Institute for Pre-Medical Education. His research focuses on questions about rationality and inference. He teaches inductive logic and medical reasoning. He follows Sellars's synoptic conception of philosophy that "The aim of philosophy, abstractly formulated, is to understand how things in the broadest possible sense of the term hang together in the broadest possible sense of the term." He has written on a variety of topics including medical reasoning, immigration, social evil, practical knowledge, religious conscience, and theistic arguments.