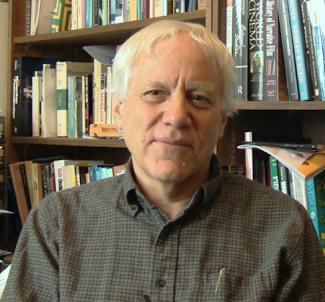 Peabody Hall, Room 115
This Department of Philosophy event is supported by Scott & Heather Kleiner and the Office of Service Learning. 
Picture books have proven to be an important resource for teaching philosophy in the primary school classroom. What's not clear is why this is so. After all, picture books are a source of delight and entertainment for young children. How can they also present an opportunity for doing the "serious" work of philosophy? The thesis of this talk is that the utility of picture books for doing philosophy stems from the fact that some picture books actually make philosophical arguments. This thesis will be established by example, using Arnold Lobel's well-known Frog and Toad story "Dragons and Giants." This includes an examination of the different ways in which the story shows the two amphibians actually making and defending philosophical claims about the nature of courage, showing how the stories narrative presents a counter-example to a claim Toad makes about the relationship between fear and courage.
Thomas Wartenberg, Professor Emeritus in Philosphy at Mount Holyoke College of Massachusetts, will be visiting UGA from Feb 10-15. Wartenberg works at the intersection of philosophy and popular culture and is considered one of the leading people in the US working on teaching philosophy to children. A former Fulbright Research Fellow and National Endowment for the Humanities Fellow, Wartenberg was the winner of the 2011 APA/PDC Prize for Excellence and Innovation in Philosophy Programs and the 2013 Merritt Prize for Distinguished Service to the Philosophy of Education. He is the author of Big Ideas for Little Kids: Teaching Philosophy through Children's Literature (Rowman and Littlefield).