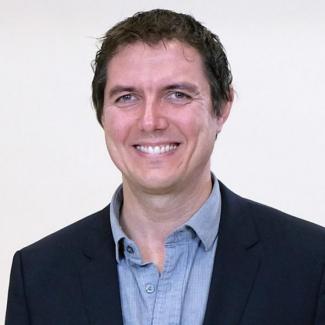 Gualtiero Piccinini
Department of Philosophy
University of Missouri-St. Louis
online via zoom: https://zoom.us/meeting/register/tJIvcO6rrD8rGtG0hTheR0jwRsMM3tGM9e2y
Special Information:
Co-sponsored with the Institute for Artificial Intelligence
Understanding the place of computation in the physical universe requires understanding the relation between computation and the mind. Does the nervous system perform computations? Does cognition involve computation? Does consciousness have a computational nature? These are difficult and controversial topics. I will build on recent work in this area to push the debate forward. I will argue that the nervous system performs computations and cognition involves computation. However, consciousness is unlikely to have a wholly computational nature.
Gualtiero Piccinini is a Professor in the Department of Philosophy at University of Missouri-St. Louis. He works primarily in philosophy of mind, with an eye to psychology, neuroscience, and computer science with interests including computational theories of mind, the relation between psychology and neuroscience, consciousness, and intentionality. His research has been funded by the National Science Foundation, the Institute for Advanced Studies at the Hebrew University in Jerusalem, the National Endowment for the Humanities, the Andrew Mellon Foundation, and others. He is editor of the book series Studies of the Brain and Mind and has published articles in journals including Cognitive Science, Philosophers' Imprint, Philosophy and Phenomenological Research, Philosophy of Science, British Journal for Philosophy of Science, Australasian Journal of Philosophy, Philosophical Studies, Journal of Biological Physics, Neural Networks, Synthese, and Canadian Journal of Philosophy.