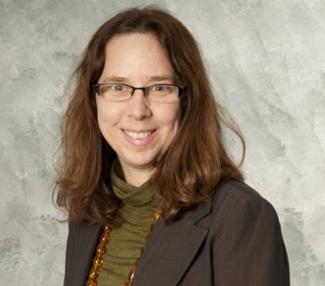 Peabody Hall, Room 115
Special Information:
with support from the Willson Center for Humanities & Arts
Alison Bailey is a Professor of Philosophy at Illinois State University where she directs the Women's and Gender Studies Program. Her scholarship engages issues at the intersections of feminist theories, philosophy of race, critical whiteness studies, and social epistemology (especially epistemic injustice and ignorance). She was chosen to give the College of Arts and Sciences Distinguished Lecture at her university earlier this year. Her recent work on anger appears in the Royal Institute of Philosophy's supplemental volume on "The Harms and Wrongs of Epistemic Practice," and in The Logic of Racial Practice: Embodiment, Habitus, and Implicit Bias. Her scholarship on whiteness and ignorance has appeared in Hypatia: A Journal of Feminist Philosophy, Social Epistemology Review and Reply Collective, and Philosophy Today.  She is currently at work on a new book titled The Weight of Whiteness: Feminist Engagements with Privilege, Race, and Ignorance, which will be published next year as part of the Lexington Books Philosophy or Race Series. She also co-edited The Feminist Philosophy Reader with UGA's own Dr. Chris Cuomo.
Abstract for Colloquia lecture "On Anger, Silence, and Epistemic Injustice"
Anger is the emotion of injustice. Historically, subordinated groups have defended our anger as an appropriate response to injustice. Our anger rushes to the surface. It pulls us back into our bodies.  This is how injustice feels. Those of us who live worlds where testimony about our lived experiences is repeatedly silenced, dismissed, or distorted are familiar with the anger these constant erasures trigger. Most discussions of anger and injustice focus on the political uses of anger; but, injustice has prominent epistemic dimensions. I begin by making visible a form of resistant anger that saturates the silences at the heart of epistemic injustice. I suggest that the relationship between anger and epistemic injustices requires focusing narrowly on silencing practices that manage tone–tone policing and tone vigilance. My discussion of tone policing and tone vigilance clarifies the connections between tone management and anger/knowledge management and outlines the epistemic injuries of this practice. Anger can offer us epistemic traction. I argue that a particular texture of anger–a knowing resistant anger–offers a powerful resource for countering epistemic injustices.