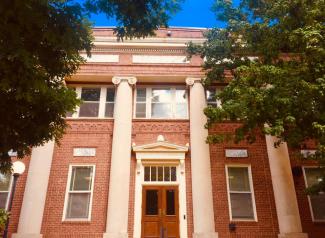 The undergraduate philosophy club is pleased to announce our Fall 2019 undergraduate symposium. We invite presentations on the following themes: an exposition of a philosophical text or series of texts by a particular author, an exposition of current, cultural or historical events from a philosophical perspective, or a comparison between multiple philosophical works. Presentations can be on a more general topic provided it is explored with a sufficiently rigorous and philosophical perspective. 
Submission deadline is Oct. 15th by midnight. Abstracts will be judged anonymously. 
Please send an abstract of no more than 250 words to ugaphilosophy2019@gmail.com. Include your name, year, and major(s) in the body of the email, but only include a title in the abstract. Presentations should be 10-12 minutes to allow 3-5 minutes for questions.
The Symposium takes place on October 20th, 2019 in Peabody 115 from 12:00-5:00 pm. 
Please distribute this to all those who might be interested. You are not required to be a philosophy major. This is an opportunity to demonstrate the work you have been doing in your undergraduate coursework and we encourage anyone who has taken philosophy courses to apply!!!