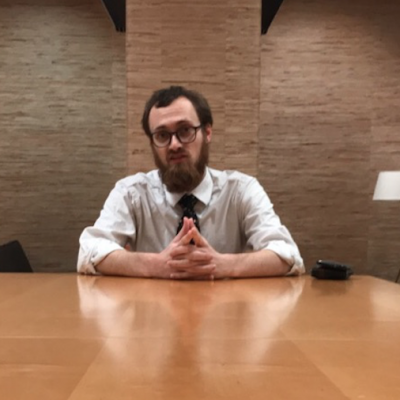 Contact Info
Office Hours:
M&T: 11-Noon, or by appointment
My primary interests are in ethical theory and environmental philosophy.  Recently, I've been focused on ethical issues surrounding emerging technologies that will have important implications for animals and environments, such as terraforming and de-extinction.  Additionally, I'm interested in how de-extinction technology intersects with the species problem in philosophy of biology and the potential ethical and aesthetic consequences of such an intersection.
I also run the Undergraduate Philosophy Writing Clinic out of my office on Tuesdays from 12:30-2:30.  Undergraduates working on philosophy papers are free to stop by my office during those hours for help with issues regarding structuring and organizing a philosophy paper, as well as general philosophical writing skills.
Education:
B.S. Philosophy, SUNY Oneonta, 2013
B.A. Psychology, SUNY Oneonta, 2013
M.A. Philosophy, Western Michigan University, 2015
Research

Research Interests:

Ethical Theory/Applied Ethics
Environmental Philosophy
Philosophy of Biology