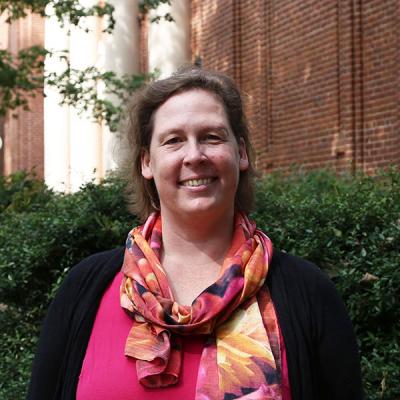 Associate Professor
Undergraduate Advisor for Philosophy
Undergraduate Coordinator for Cognitive Science--Epistemology, Environmental Ethics
Contact
sawright@uga.edu
Office Hours:
My office hours are 3:30-5:00 on Thusday; My advising hours are 3:30 - 5:00 on Tuesdays. Please reserve advising appointments through the Sage system at sage.uga.edu.
Sarah Wright (PhD University of Arizona) focuses on epistemology with investigations into the normative aspects of epistemology as well as human reasoning about probability and preferences, and the limits that we as humans might face in such reasoning.
Research Interests:
Epistemology
Environmental Ethics
Selected Publications:
"Virtue Responsibilism" forthcoming in the Oxford Handbook of Virtue, Oxford University Press.
"Epistemic Authority, Epistemic Preemption, and the Intellectual Virtues." Episteme, forthcoming.
"The Stoic Epistemic Virtues of Groups." in Essays in Collective Epistemology, ed. Jennifer Lackey, Oxford University Press, 2014
"The Norms of Assertion and the Aims of Belief." in Epistemic Norms: New Essays on Action, Belief, and Assertion, eds.Clayton Littlejohn and John Turri, Oxford University Press, 2014
"A Neo-Stoic Approach to Epistemic Agency." Philosophical Issues (2013)
"Wisdom, Truth and the Stoics: How Boots Befooled The King." Acta Analytica (2012)
"Hume on Testimony: A Virtue-Theoretic Defense," History of Philosophy Quarterly (2011)
"Invasive Species and the Loss of Beta Diversity," Ethics and the Environment (2011)
"Knowledge and Social Roles: A Virtue Approach," Episteme (2011)
"Internalist Virtues and Knowledge," Acta Analytica (2010)
"Virtue Epistemology and Contextualism," Metaphilosophy Special Issue, Virtue and Vice: Moral and Intellectual (2010)
"The Proper Structure of the Intellectual Virtues," Southern Journal of Philosophy (2009)